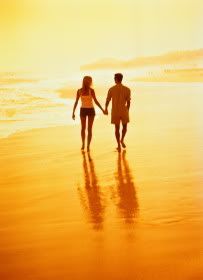 there's a place
that i remember
where I used to sit and
talk with you
Entering into my zone___+
posted on Friday, December 17
My feelings came back the moment my eyes locked into yours. I tried to brush you off my mind but its difficult. What am i supposed to do now? Ignore it or just wait and get over it sooner or later? idk wat to do. I still cant bear to face you but i tried to. And im still amazed by everything that you do. My heart keeps on saying you're the one for me but deep down, it says just let him go, if thats the best for him. So, now im trying to enter into a new stage of my life where my heart beats stronger and faster, telling me to be a person full of happiness and satisfaction. im not gonna be that weak anymore or cry over somthing that's not really worth it.
Im really thinkinh thru it a lot of times b4 finally letting it go away slowly without feeling regret..
posted on Tuesday, July 20
Assalamualaikum! :D
Bahas4pm akan diadakan tidak lama lagi dan Sekolah Maktab Rendah Innova akan bertanding dengan Sekolah Politeknik Ngee Ann. Saya merasakan bahawa acara sebegini memang patut diadakan supaya ramai pelajar melayu yang berpotensi dapat menunjukkan bakat mereka membahas. Bukan itu sahaja, mereka juga dapat menimba ilmu ketika sedang membuat pengkajian tentang topik yang akan mereka bahaskan. Bahas4pm menarik perhatian saya kerana pelajar melayu tersebut dapat bicara dengan penuh keyakinan dan bersungguh-sungguh. Mereka tidak takut berhadapan di khalayak ramai terutama sekali di kaca televisyen dan saya menghormati keberanian mereka. Saya tidak sabar untuk melihat mereka beraksi dan moga yang terbaik pada hari itu menampil dengan piala kejohanan di tangan mereka. sekian, saya menamat di sini sahaja.
Assalamualaikum pada semua.

Saya berasa amat ghairah sekali apabila sekolah kami mengadakan Kuiz Fiesta Bahasa & Budaya 2010 baru-baru ini. Sekolah lain seperti Sekolah Menengah Pioneer, Westwood, Juying dan St Margaret girls juga turut hadir untuk mengambil bahagian dalam kuiz tersebut. Kami dihiburkan dengan tarian cina dan seterusnya, kami berhijrah ke sebuah tempat yang dikhaskan untuk murid-murid bahasa melayu menandingi satu sama lain. Pertandingan tersebut dibuka tirai oleh Syafiq dan Hafizan yang menjadi pengacara buat malam itu. Mereka berjaya menyampaikan ucapan dengan meriah dan melucukan. Ketika pertandingan itu sedang berjalan, saya amat kagum dengan kesemua peserta yang telah menjawab dengan pantas dan juga penuh keyakinan. Walaupun mereka tidak dapat menjawab kesemua soalan yang dipaparkan, mereka tidak putus asa. Sebaliknya mereka tetap cuba untuk menjawab dan mempelajari dari kesilapan. Dari pertandingan bahasa dan budaya itu, saya dapat mempelajari lebih banyak tentang budaya melayu yang tidak pernah saya ketahui. Setelah pertandingan itu sampai ke penghujungnya, Sekolah Menengah Boon Lay berjaya mendapat tempat kedua. Saya amat bangga dengan prestasi Ahmad, Sadiq, Hazimah dan juga Adibah yang telah mewakili Sekolah Menengah Boon Lay. Mereka telah berani melawan perasaan takut yang membakar diri mereka. Kerja keras dan semangat mereka telah menghasilkan sebuah piala. sehingga di sini sahaja saya menulis.
Assalamualaikum.
posted on Sunday, July 11
Bulan Bahasa

Sewaktu kelas bahasa melayu yang lepas, Cikgu Shidah, seperti biasa memainkan peranannya sebagai guru bahasa melayu dengan mendorong kami semua untuk berinteraksi dalam bahasa ibunda kita iaitu bahasa melayu. Tetapi kami disuruh membuat kerja kumpulan dan setiap kumpulan diberikan beberapa topik tentang budaya melayu seperti makanan tradisional, tarian melayu, busana, muzik tradisional dan juga cerita dongeng. Kami haru memikirkan cara untuk menyampaikan informasi tentang topik yang telah dipilih dengan cara yang kreatif dan juga haruslah berkesan. Kumpulan pertama membuat pakaian melayu dengan menggunakan suratkhabar sahaja dan saya ama kagum dengan daya kreativiti mereka. Namun begitu, mereka harus menerangkan tentang pakaian mereka dengan lebih mendalam kerana saya merasakan bahawa ia tidak begitu jelas. Tetapi saya berpendapat bahawa kelas aktiviti seperti ini amat bermanfaat bagi kami semua kerana kelas bahasa melayu akan menjadi lebih meriah dan tidak membosankan. Selain itu, kami juga dapat mempelajari sesuatu daripada teman-teman kita yang akan membuat kita tertarik untuk mendengarkannya. Saya harap bahasa ibunda kita akan tetap lestari kerana ia sungguh cantik dan indah. Kita harus menghargai kerja keras nenek moyang kita yang telah mengekalkan bahasa melayu suatu waktu dahulu.
posted on Saturday, May 1
hye there..
kinda feel down.
dont ask me why.
its normal i guess.
well, welcome to lyfe!
anw, i love this 'saat terakhir' song.
the lyrics are so meaningful uh to me.
haha. random. sch is so boring.
not feeling euphoric but feeling doleful.
lol. ms tan asked to replace happy and sad by
those words lar for compo. ;D
oklar, GD LUCK EVERYONE 4 MYE!

satu jam saja ku telah bisa
menyayangi kamu3 di hatiku
namun bagiku melupakanmu
butuh waktuku seumur hidup..

this lyric is not for anyone though. just had a feeling to post it up. (:
assalamualaikum.
i love my bestf and everyone. (:
posted on Monday, March 22
well, let me just express whats in my heart yar. theres nothing much to update abt. .
"Tears are words the heart cant express,
Its amazing how someone can break your heart and you can still love him with all the little pieces of your broken heart..but
The worst feeling in the world is giving all the love you have and knowing it will never be returned. "
well, thats all. byebye ppl.
still looking out for your heart.
posted on Monday, March 15
Hey!!
i know! MY BLOG IS DEAD! haha. no time to update. For the sake of Mamai & Syazrul Poot(irritating!!mind ur own business lah poot), i'll update uh. but there is nothing much. last few wks went to old folks home wif Mr Tay!! cool. haha. went there to visit, help out a bit. Help to sweep their garden, tiring but fun lah picking up leafs and everything. lol. Then the elderlys were talking in their own dialects and Afikah(misali!!) and I was like Omg! wat is she trying to say? Better call XC for help. haha. Then went back to sch and slack wif syafiq & hafizan while waiting for rai. They were very crazy but entertaining uh. we talked abt ghosts stories and hafizan's story was the worst. worst as in, the most nonsense! haha. Then they sang a duet song and im the judge! cool huh? haha. Their voice quite melodious ah but nt sure can qualified for Spore Idol or nt. haha.. ask them to sing 'one time' but they dont want. aiya! halfway, suddenly i nid to go off. so my judging was like hanging. haha. (step mcm maner nyer bagus je jadi jugde). haha.
then last sunday, went to vivo for public duty. had so much fun xcept the part where i saw something uh. spoilt my mood only. wateva uh, doesnt really matters much to me. but i seriously had fun selling the heart2heart things. (: & now, been very busy wif FAC coming up. its this saturday! not much time left. feel very tensed up ah. haizz.

im not sure if i can finally open up the doors of my heart for you. just wishing that my mindset will change~~idk, maybe someday or few years down the lane?. its up to my heart. cant do anything much. sorry ya. still mending the few pieces of my broken hearted back together. dont wanna be that gerl anymore. time had changed and so do i..